The future of cryptocurrency is something that has never been certain with Bitcoin's value dipping 30% in the last week. In spite of this, Jason Hope says a crypto-future is very likely because the technology is always evolving and it was only a matter of time before something like this happened. 
Jason Hope predicts that more people will start using cryptocurrency as a form of payment due to lower transaction fees and its potential for security. According to Hope, too many businesses are not open to crypto as a form of payment because they cannot easily accept it on their platforms. However, this will change very soon as the current and future users of cryptocurrency will become demanding. 
Therefore, Jason Hope assures, businesses will need to embrace crypto as a form of payment or else they won't be able to meet the needs of their customers. He says that the soaring e-commerce market is going to be one of the major beneficiaries because its business model is ideal for acceptance of cryptocurrency. In relation to this, he notes that the current online shopping model is too expensive because of credit card fees.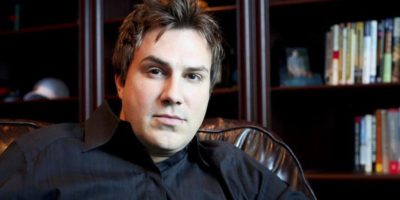 Jason Hope also notes that the reason why people are looking at crypto is because of the current financial system's inability to handle and settle funds in real time. People have to wait for hours and sometimes days for wire transfers. These delays are not only a hindrance but also an inconvenience for business operations that needs to be fast and efficient. The increased interest in cryptocurrency is a direct result of this problem which is likely to continue as long as that particular problem persists. 
Activist investor and philanthropist Jason Hope explains the benefits of crypto. The majority of cryptocurrency transactions take between three and ten minutes, which means no waiting time whatsoever. With crypto, there's lower transaction fees or no fees at all and there's no need to miss another important business opportunity or have your hard-earned money taken away from you when your transfer takes a long time to process. Jason Hope has always been a big believer in the future of cryptocurrency, and he sees a lot of parallels between its development and that of the internet.